Opening ceremony of the Rafael Institute
By Judith Partouche-Sebban, Head of the Living Health Chair
The chair Living Health is a partner of the Rafaël Institute, "la maison de l'après-cancer" which has been inaugurated on November, 8th.
Created by Dr. Alain Toledano, oncologist and radiotherapist, the Rafaël Institute offers a global care for the patients in order to enhance their physical and psychological wellbeing, their recovery and their rehabilitation in the society. In this objective, customized support programs are implemented and suggested to the patients thanks to a medical and paramedical professional team in different disciplines (nutrition, onco-esthetic, osteopathy, sophrology, art therapy, logo therapy, etc.). Researchers of the chair are conducting qualitative and quantitative studies in order to collect reliable and rich data among the patients and the medical professionals. Studies have mainly three objectives. First, they help to assess the existing programs for the patients while measuring their effects on positive emotion and global well-being. Second, based on the first results, studies help to adapt and modify programs and to implement innovative activities. Third, they also partly contribute to the education of the care staff thanks to the sharing of knowledge and obtained results.
Collaboration between Living health, Rafaël Institute and Datakalab: Creation of a think-tank on emotional health 
The chair Living Health is also partner of Datakalab, consultant in neuromarketing that is specialized on the assessment of emotions. Based on the partnership with the Rafael Institute and Datakalab, a think-tank on emotional health has been created. It stands for an opportunity to focus on an aspect of the global patient well-being, the emotional aspect, that is often neglected. The reflection deals with the determinants, effects and challenges of the emotional health thanks to a multidisciplinary approach. Researchers of the chair work on the implementation of the studies and the suggestions of recommendations based on the results.
Contact :
Dr Judith Partouche-Sebban, Associate Professor at PSB, Head of the Living Health Chair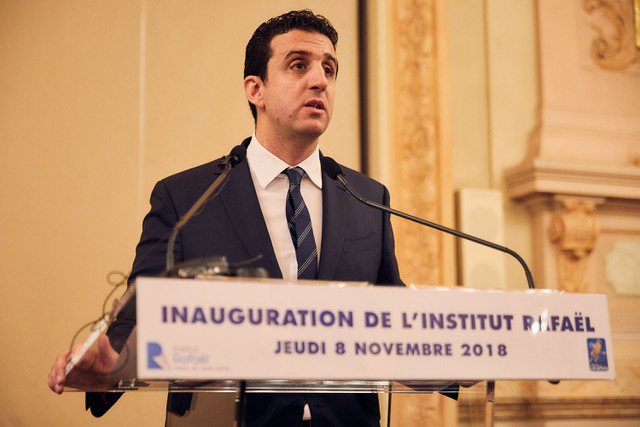 Département de recherche: