RESEARCH DAY 2019 
On 7th March 2019 from 13:00 to 15:00 we are pleased to invite you to our great event Research Day 2019.
This event, organised each year by the PSB team, is directed by Imen Safraou, Associate Professor at PSB and all the members of ResearchLab.
Research Day offers you the possibility to discover all the shades of Researcher's work, Research areas, publications, conferences and other important discoveries.
Programme :
13:00 - 14:00 : Posters Workshop (Avenue Barcelone and Place des Carrières)
14:00 - 15:00 : Conference Pitch Show (Grande Amphitéâtre)
Contact :
Imen Safraou, Associate Professor at PSB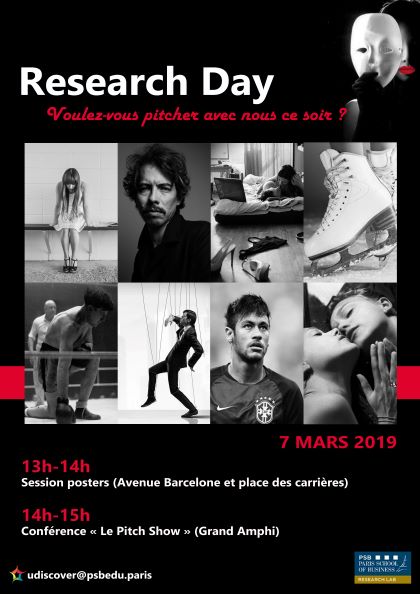 Département de recherche: