Workshop PSB Paris School of Business 
"Entrepreneurs and Social Value Creation"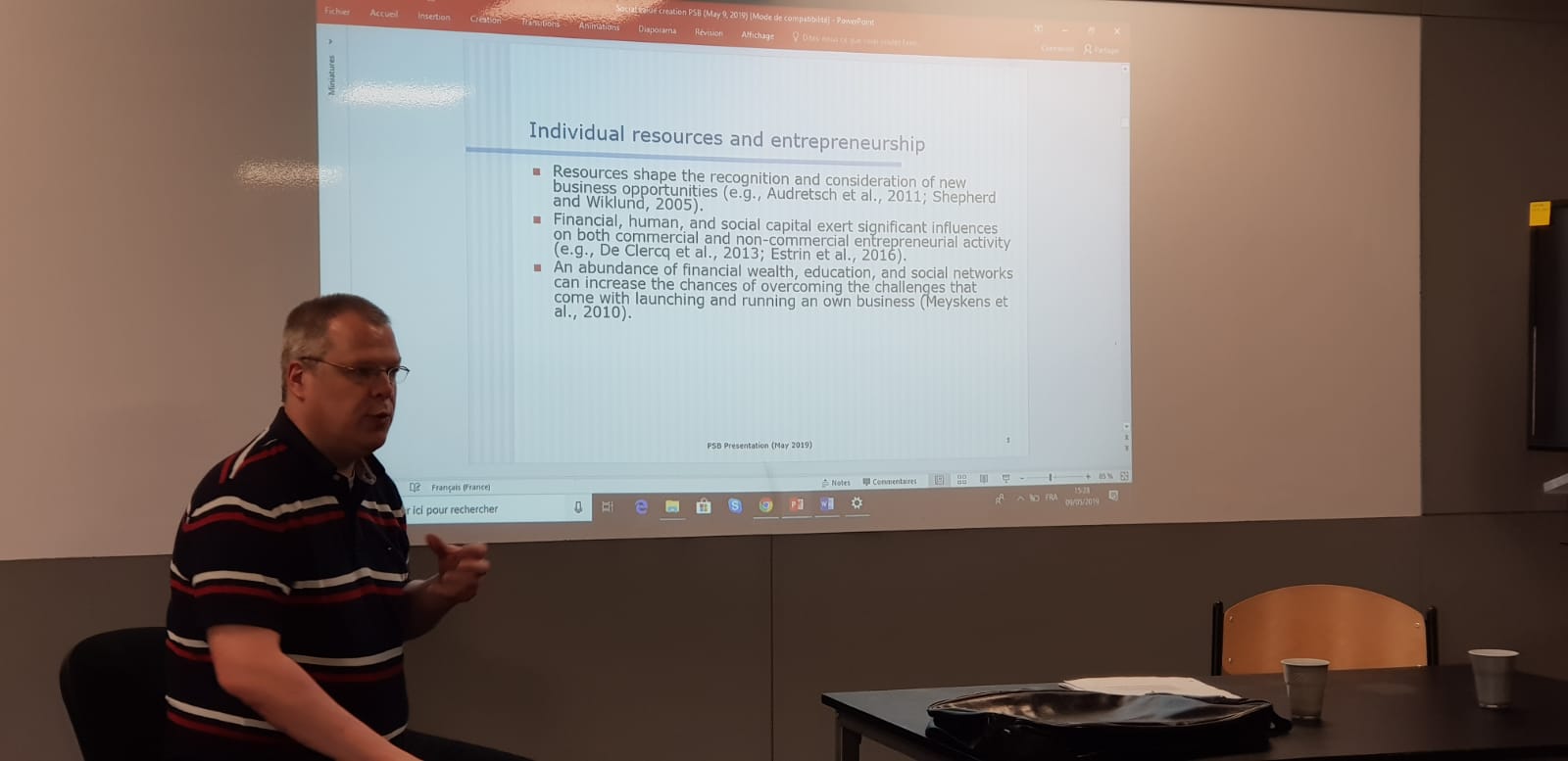 On 9th May 2019 in the room 1.02 Dr. Fabrice Periac and the Management and Strategy Research Department propose a great Workshop
Entrepreneurs and Social Value Creation with the contribution of Prof. Dirk De Clercq.
Dirk De Clercq is Professor of Management in the Goodman School of Business. He holds a PhD degree in Business Administration from the University of Minnesota, and Master degrees in General Management and Engineering from Ghent University. He teaches Entrepreneurship and Research Methods.
De Clercq is a recipient of the Brock University Chancellor's Chair for Research Excellence, the Faculty of Graduate Studies Graduate Mentorship Award, the Goodman School of Business Distinguished Researcher Award, and the Departmental Researcher of the Year Award. He is also Consulting Editor of International Small Business Journal and Research Professor in the Small Business Research Centre at Kingston University London.
During the workshop Prof. De Clercq will speak about "Entrepreneur resources, cultural context, and social value creation".
Abstract: This study seeks to provide a better understanding of how the interplay of individual-level resources and culture affects entrepreneurs' propensity to adopt social value creation goals. Using a sample of entrepreneurs in multiple countries, the results offer empirical evidence that individual-level resources are relevant for predicting the extent to which entrepreneurs emphasize social goals for their business. Furthermore, culture influences the way entrepreneurs allocate their resources toward social value creation.
Room 1.02 
3.00-3.30 pm : Academic presentation 
3.30-4.00 pm Entrepreneurs' stories
4.00-4.30 pm : Questions & discussions
For more information, please contact Dr. Fabrice Periac : f.periac1@psbedu.paris
Département de recherche: