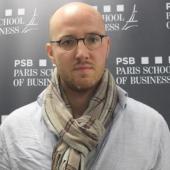 Benjamin KEDDAD
Associate Professor Research
Summary
Benjamin Keddad is Associate Professor at PARIS SCHOOL OF BUSINESS. His research focuses on economics and International Finance.
Profile
Degree
PhD Economy (graduated in 2013)
Teaching department
Economics and Business Information
Research department
Economic and Financial Performance
Expertises
Economics
Application of mathematics, statistical methods, and comuter science to economic data.