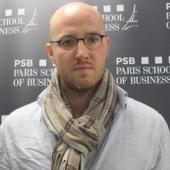 Benjamin KEDDAD
Full Professor
Summary
Benjamin Keddad is Professor (HDR) at PARIS SCHOOL OF BUSINESS. His research focuses on economics and International Finance.
Profile
Degree
HDR, Economics (graduated in 2020)
Qualification
Head of research department Money adn Finance
DBA, Track Manager, Money and Finance
Research department
Economic and Financial Performance
Expertises
Economics
Application of mathematics, statistical methods, and comuter science to economic data.
Publications
Scientific Article

| Title | Authors | Source | Date |
| --- | --- | --- | --- |
| The influence of the renminbi and its macroeconomic determinants: A new Chinese monetary order in Asia? | Benjamin KEDDAD, Kiyotaka Sato | Journal of International Financial Markets, Institutions and Money | 07/2022 |
| Exchange rate policy and external vulnerabilities in Sub-Saharan Africa: nominal, real or mixed targeting? | Benjamin KEDDAD, Gilles DUFRÉNOT, Fadia AL HAJJ | Applied Economics | 01/2021 |
| Emerging markets financial sector debt: A Markov-switching study of interest rate sensitivity | Benjamin KEDDAD, M. GUBAREVA | International Journal of Finance & Economics | 01/2020 |
| Evaluating sovereign risk spillovers on domestic banks during the European debt crisis | Benjamin KEDDAD, Christophe SCHALCK | Economic Modelling | 01/2020 |
| How do the Renminbi and other East Asian currencies co-move? | Benjamin KEDDAD | Journal of International Money and Finance | 03/2019 |
| On exchange rate comovements: New evidence from a Taylor rule fundamentals model with adaptive learning | Benjamin KEDDAD | Journal of International Financial Markets, Institutions & Money | 05/2017 |
| Long-Run Comovements in East Asian Stock Market Volatility | Benjamin KEDDAD, Gilles DE TRUCHIS | Open Economies Review | 10/2016 |
| On the risk comovements between the crude oil market and U.S. dollar exchange rates | Benjamin KEDDAD, Gilles DE TRUCHIS | Economic Modelling | 01/2015 |
| Business cycles synchronization in East Asia : A Markov-switching approach | Benjamin KEDDAD, Gilles DUFRÉNOT | Economic Modelling | 10/2014 |
| Spillover effects of the 2008 global financial crisis on the volatility of the Indian equity markets : coupling or uncoupling ? A study on sector-based data | Benjamin KEDDAD, Gilles DUFRÉNOT | International Review of Financial Analysis | 05/2014 |
| Southeast Asian monetary integration : New evidences from fractional cointegration of real exchange rates | Benjamin KEDDAD, Gilles DE TRUCHIS | Journal of International Financial Markets, Institutions & Money | 10/2013 |
| Exchange rate coordination in Asia under regional currency basket systems | Benjamin KEDDAD | Economics Bulletin | 01/2013 |