Disruptive Digital Data Chair
Paris School of Business Digital-Data-Design Corporate Chair was created to improve our understanding of the digital impact on the market. The team is dedicated to supporting academic research, conferences and skills from various disciplines.
Scientific Board
Composition of the scientific board :
François Bergeron, Professor TELUQ.

Davis Canat, Research Connector at Ouishare.

Frédérique Pain, Research Dean for Design and Innovation, Strate School of Design.

Ioana Ocnarescu, Lecturer, Strate School of Design.

Steeve H. Barr, Professor in Techonology Commercialization, Organizational Behavior and Leadership at University of South Caroline.

Katarzyna Wegrzyn-Wolska, Scientific Director of ESIGETEL.
Partners
Our members and partners are involved in several projects :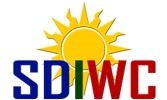 Workshop: Social Media Intelligence for Small and Medium Enterprises-2nd Edition

Vincent Dutot, France (v.dutot@psbedu.paris)
Elaine Mosconi, Sherbrooke University, Canada (Elaine.Mosconi@USherbrooke.ca)
Deadline pour soumission : fin février